Gift Ideas for Truck Drivers, Landscapers or Trucking Industry
Business Card Sculptures new Tanker Truck Sculpture is a water haulin' or oil carryin' tanker that could also represent fuel trucks. You'd likely see this baby in action in highway construction, landscaping or road cleaning.
The men and women who drive tanker trucks will love the Bobtail or Tanker Truck Sculpture for a birthday present or to celebrate a safe driving record.
It could be a great gift or award for the owner of a honey truck or septic tank service. Price: $95*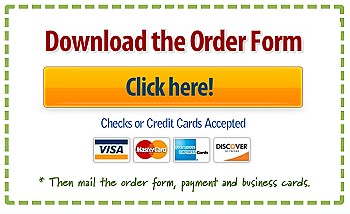 "Keep on truckin'!"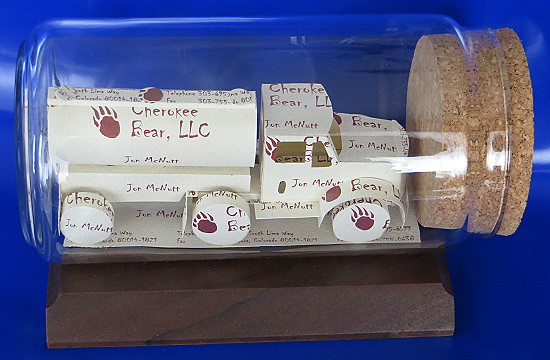 You might also direct your attention to Fire Engine, Fire Truck New, Mining Dump Truck, Old Fire Truck,  Small Semi, Snow Plow, and the Truck Tractor. Or for a slightly broader mix, the Transportation category.
All items are shipped in a high-impact corrugated container.
Allow 3-4 weeks delivery AFTER we receive your
20 business cards to be used in the sculpture.
*Shipping and sales tax for Illinois customers not included.
The Tanker Truck Sculpture is all new for 2015 and made from 20 business cards and then mounted on a walnut base and protected by a glass bottle.