"Space, the final frontier…"
One of our latest creations, this design was created especially for the legions of space buffs and trekkies and the astronauts they adore. A perfect gift for anyone who has boldly gone where no-one has gone before!
Our Spaceship Sculpture was designed for a retiring employee of a space services company, but we think it will be popular for anyone in the space industry or fans of the space program. (Or fans of TV space programs!) Price: $95*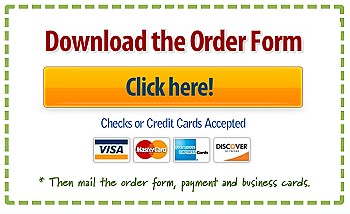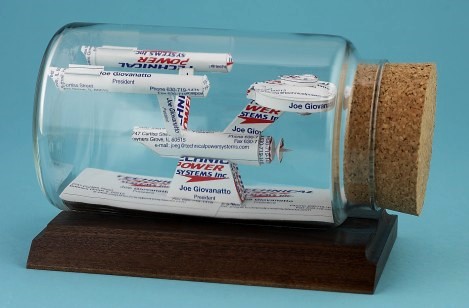 For other flight or pilot gifts, we have at least 9 to choose from: Airliner Sculpture, Biplane Sculpture, C-17 Globemaster Sculpture, F-22 Raptor Sculpture, Helicopter Sculpture, Jet Fighter Sculpture, Learjet Sculpture, Small Plane Sculpture, and the T-Tail Plane Sculpture. They're all a little slower than the Spaceship but really fun to fly.
All items are shipped in a high-impact corrugated container.
Allow 3-4 weeks delivery AFTER we receive your
20 business cards to be used in the sculpture.
*Shipping and sales tax for Illinois customers not included.