Gifts For Horse Lovers
A horse is a horse, of course, of course… Unless of course it's the famous Business Card Sculptures' Horse Sculpture!
We created the Horse sculpture made from business cards for a client who wanted a unique retirement gift for a friend being "put out to pasture," (although the guy retiring insisted that he was being "put out to stud.")
Unique Gifts for Horse Lovers!
Anyone who owns, trains or bets on a race horse would appreciate this unique sculpture under glass, made from business cards.
We have sold the Horse sculpture as gifts for a riding instructor and a polo player, but anyone in the equestrian business, who shows horses, competes in barrel races would love this gift. Nice way to honor a veterinarian too! Price: $95*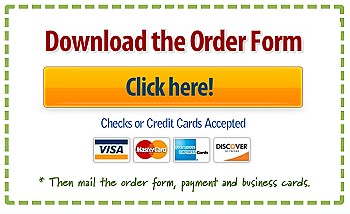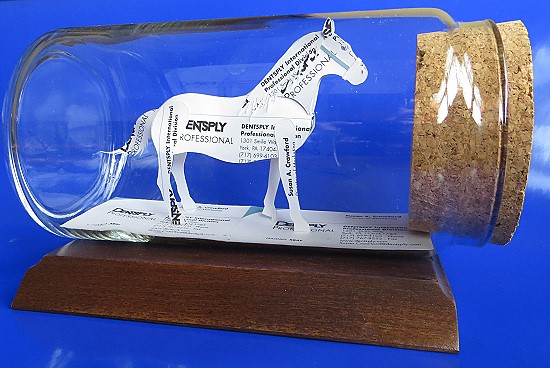 Mr Ed Theme Song Lyrics
You can use these lyrics for inspiration when signing a birthday card or if writing a speech for a retirement party or awards banquet.
"A horse is a horse, of course, of course,
And no one can talk to a horse of course
That is, of course, unless the horse is the famous Mr. Ed.
Go right to the source and ask the horse
He'll give you the answer that you'll endorse.
He's always on a steady course.
Talk to Mr. Ed.
People yakkity yak a streak and waste your time of day
But Mister Ed will never speak unless he has something to say.
A horse is a horse, of course, of course,
And this one'll talk 'til his voice is hoarse.
You never heard of a talking horse?
Well listen to this.
I am Mister Ed."