Who wouldn't want their own oil well?
You might be able to use the lyrics to the Beverly Hillbillies theme song when you give this personalized sculpture as a gift or award.
If you're looking for a gift for an oilman or other successful entrepreneur, Business Card Sculptures' Oil Well is sure to please. This design is handcrafted using about 20 business cards.
Order the Oil Well as business awards or for incentive programs. A great idea for anyone in the petroleum or refining industries, including oilmen, industry analysts, wildcatters or anyone who owns an oil well or 2! Price: $71*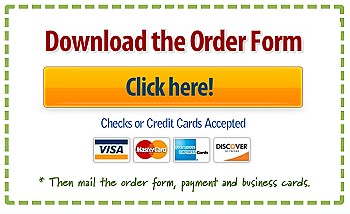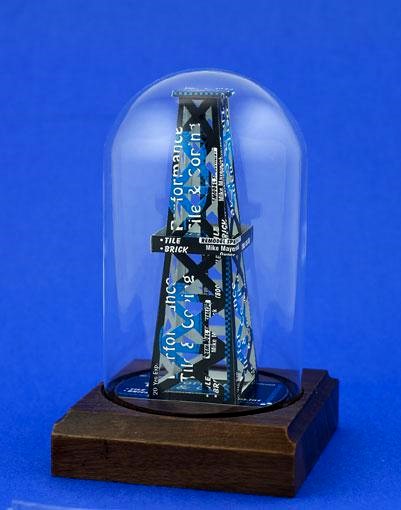 See other gift ideas for the Oil Patch here.
Lyrics to Beverly Hillbillies Theme Song
The actual song title is The Ballad of Jed Clampett and it was written by Paul Henning, who created the series and wrote many of the 274 episodes. It was sung by Jerry Scoggins with music by Flatt & Scruggs.
The show ran on CBS from September of 1962 to to March of 1971.
"Come and listen to a story about a man named Jed
A poor mountaineer, barely kept his family fed,
And then one day he was shootin at some food,
And up through the ground came a bubblin crude.
Oil that is, black gold, Texas tea.
Well the first thing you know ol Jed's a millionaire,
Kinfolk said "Jed move away from there"
Said "Californy is the place you ought to be"
So they loaded up the truck and moved to Beverly
Hills, that is. Swimmin pools, movie stars.
Well now its time to say good by to Jed and all his kin.
And they would like to thank you folks fer kindly droppin in.
You're all invited back a gain to this locality
To have a heapin helpin of their hospitality
Hillybilly that is. Set a spell, Take your shoes off.
Y'all come back now, y'hear?"
All items are shipped in a high-impact corrugated container.
Allow 3-4 weeks delivery AFTER we receive your
20 business cards to be used in the sculpture.
*Shipping and sales tax for Illinois customers not included.