Tow Truck Driver Service Awards
This tow truck sculpture is one of our Top 5 sellers. Most of them are ordered by insurance companies who give them as tow truck driver safety or service awards. Some are ordered to say thanks for helping out in a time of need.
Others are simply looking a for a great gift for mechanics, towing company owners, car repair or salvage operations.
Our unique, personalized tow truck sculptures under glass are made from about 20 business cards. Price: $95*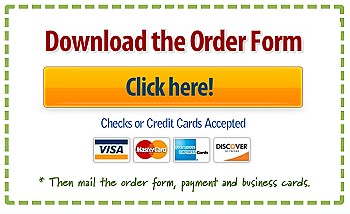 We have about 10 trucking gift ideas: Fire Truck, Mining Dump Truck, Old Fire Truck, Small Semi, Snow Plow, Tanker Truck and the Tractor Truck. You should be able to find something nice for the truck driver on your gift list!
All items are shipped in a high-impact corrugated container.
Allow 3-4 weeks delivery AFTER we receive your
20 business cards to be used in the sculpture.
*Shipping and sales tax for Illinois customers not included.